What is Herb Adulteration
Herb adulteration is when a substance other than what is claimed on the label is present in a product. There are many reasons why herb adulteration can happen, both accidentally and intentionally.
It happens when similar herbs are used instead of the real herb. One form of adulteration that occurs often is when a similar herb takes the place of the desired herb. Sometimes, authentic herbs are swapped out for cheaper ingredients. Another interesting way that herb adulteration happens is when the wrong part of the plant is used.
Adulteration also includes ingredients that have been contaminated by microbes, insects, or even herbs which are past expiration.
This serious issue has been plaguing the natural supplement industry. Even major brands have had adulteration exposed in their products.
How Bravo Prevents Herb Adulteration in our Products
Our herbs are third party tested for heavy metal and microbial contamination. Testing and manufacturing in a CGMP certified facility are only one part of our process. However, the most impactful way we prevent adulteration is how we source and grow our herbs.
Keeping Traditional Herbs Alive
Bravo Tea works with a small network of growers in China as the main source for our herbs. In 2018, we started our own farm so that we can someday source most, if not all, of our herbs there.
Many warn against buying herbs from China or using Chinese herbs at all. While caution should be exercised when buying herbs from China, the issue is more complicated than it may seem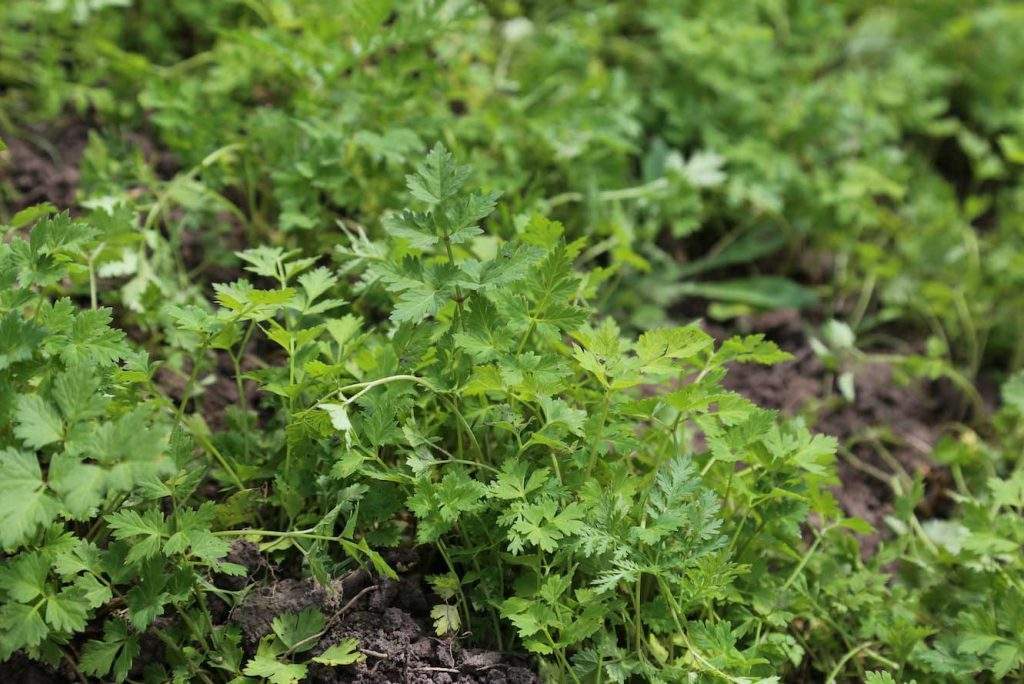 Disappearing Plant Species
As you may have already noticed, Bravo Tea uses many herbs that are not well known in North America. Some of these herbs are native to Asia while others can be found on other continents. Some of the rarest Chinese herbs are impossible to find in North America.
In fact, the number of medicinal plants isn't evenly distributed throughout the planet. Asia boasts the largest number of medicinal plants; India with 7,500 different species and China with a whopping 11,146 different species.1
Across all forms of life on earth, we are experiencing an alarming rate of extinction. Plant species are taking a particularly hard hit, losing whole species at a rate "100 to 1000 times higher than the expected natural extinction rate," according to a paper on the topic.2
The rate of loss in China is high, due to rapid growth of land use, pollution, and the country's consumption of medicinal plants. Since such a high number of medicinal plants are native to this region, it is crucial that steps be taken to preserve endangered plant species.
Preserving Traditional Medicine
Traditional Chinese Medicine (TCM) is still practiced throughout China. Making traditional herbs accessible helps to prevent the loss of this priceless tradition and ensures that the herb species are protected.
Western Medicine is now recognizing the benefits of traditional therapies. So, as the demand for the herbs rise, there must be a way to preserve and meet the needs of this growing market.
One of our goals as a brand is to preserve traditional herbal recipes. We think that growing our own herbs in their natural habitat is a great way to start.
Preserving Future Medicine
Many pharmaceutical drugs start out as wild herbs. There are many plants that have yet to be discovered for their chemical properties. These plants have the potential to be more than herbal medicine.
They have the potential to become disease fighting pharmaceuticals, which could impact medicine throughout the world. A paper focused on the conservation of Chinese medicinal plants shows that this precious resource is at risk. The paper states that we could be losing one future (and important) pharmaceutical drug every two years.
"Up to 50% the approved drugs during the last 30 years are from either directly or indirectly from natural products and in the area of cancer, over the time frame from around the 1940s to date, of the 175 small molecules 85 actually being either natural products or directly derived there from." 3
Genetic Erosion
Another way to look at the issue of herb adulteration through the lens of genetic erosion. Endangered and rare species have a limited gene pool because of the smaller population of the entire group. Lack of diversity in the gene pool continues to diminish as more herbs in the population die off from a loss of habitat.
Genetic erosion in herbs is problematic, especially for medicinal herbs, because it diminishes the nutritional components that make the herbs work. It may be the correct species of herb, but if it's from a weakened gene pool, it means that it may not longer be viable for therapeutic purposes. Genetically weak or inferior ingredients like these are considered adulterated
Ensuring that our rare herbs are healthy and potent is important goal of Bravo Tea. Our network of growers are experts in cultivating these special plants for generations.
The way we grow herbs on our organic farm helps them to thrive and be the best they can be. Instead of the neat, perfectly aligned rows of plants that you might find on a farm in North America, our farm looks much more natural.
Learn more about our natural farm here
Each herb in a traditional blend works together to create the desired effect. An herb on its own may produce a completely different effect than a combination of herbs. It's crucial that each herb is at its best so we can create functional teas that work.
Going Further
Conservation is a big part of what we do at Bravo Teas and Herbs. It's more than just ensuring the herbs are the best quality. One of Earth's most precious resources is medicinal plants, and with the world in its current state, we want to be part of the solution. Humans have used medicinal plants from time immemorial, and they've been a crucial part of our survival as a species.
Our family roots go back to China, and so preserving the art that is Traditional Chinese Medicine is something that is dear to our hearts. We strive to use clean processes that protect the earth and have already begun the process of growing a diverse, healthy stock of herbs in their natural habitat. Besides being Non-GMO Project certified, we have started our own organic farming operation in China.
We hope that we can be an example for herb growers that come after us. One of our goals is to educate as many people as possible about the importance of herbal plants in our world. Please follow us on our journey as we expand our farm.
References
1) Chen, Shi-Lin, et al. "Conservation and Sustainable Use of Medicinal Plants: Problems, Progress, and Prospects."Chinese Medicine, vol. 11, no. 1, 2016, doi:10.1186/s13020-016-0108-7.
2) Karunamoorthi, Kaliyaperumal, et al. "Traditional Medicinal Plants." Journal of Evidence-Based Complementary & Alternative Medicine, vol. 18, no. 1, 2012, pp. 67–74., doi:10.1177/2156587212460241.
3) Veeresham, Ciddi. "Natural Products Derived from Plants as a Source of Drugs." Journal of Advanced Pharmaceutical Technology & Research, vol. 3, no. 4, 2012, p. 200., doi:10.4103/2231-4040.104709.