The Power of Honeysuckle Tea
Honeysuckle is more than just a beautiful flower. Many turn to the traditional honeysuckle herb for its healthy immune support properties and have done so for centuries.
History of Honeysuckle Tea
The first known account of honeysuckle used in medicine was in the Tang Ben Cao (also known as the Tang Herbal) written in 659 AD. The Tang Herbal is considered the first official Chinese pharmacopeia which was compiled in the 7th century. Honeysuckle is one of the most important herbs in traditional Eastern Herbalism. It also played a role during the Middle Ages in Europe as an important herb for a number of health applications. Since then, honeysuckle has been used in many parts of the world as a powerful antibacterial and anti-inflammatory agent. Honeysuckle herb is an amazing agent for healthy immune support.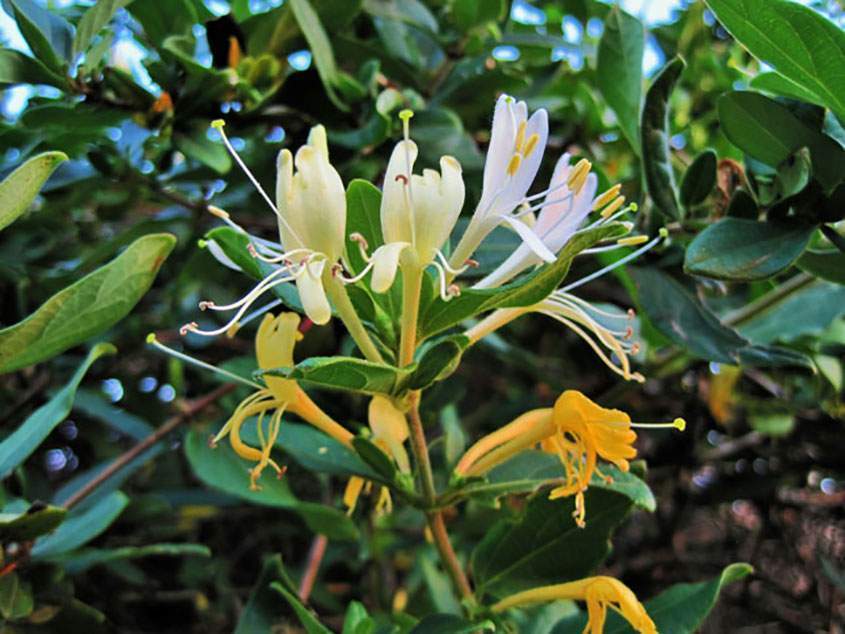 Uses of Honeysuckle Tea in TCM
In Traditional Chinese Medicine, another name for honeysuckle is Jin Yin Hua, which means "golden silver flower". It has cooling properties, making it perfect for clearing "heat" and relieving toxicity. Heat in TCM is either a deficiency in Yin, or an excess of Yang. Both of which cause imbalance in the body, and can cause health problems.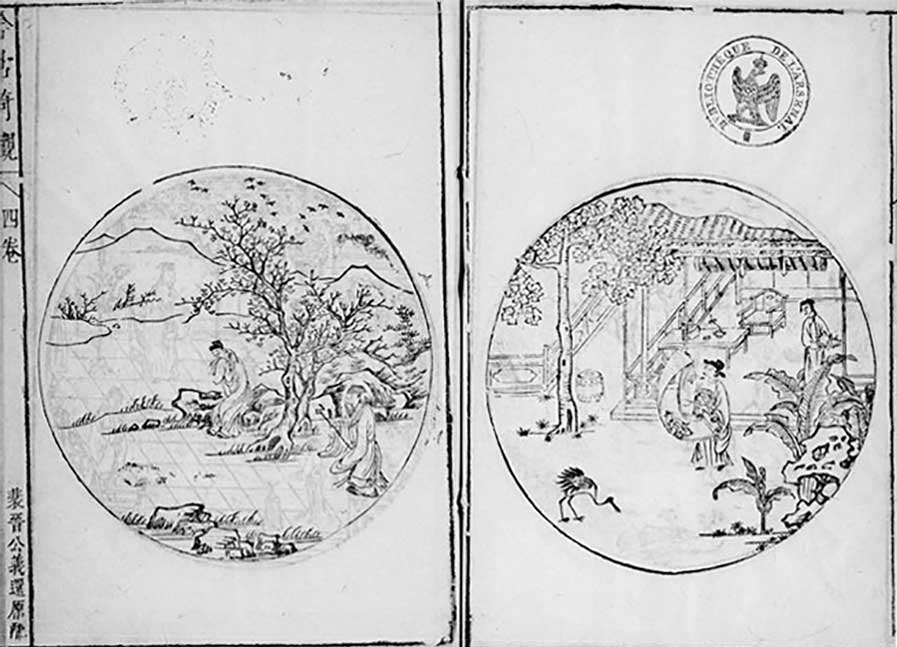 Flavor and Temperature Profile
"Cold" herbs restore balance in the body. It's cooling properties help it to clear inflammatory and infectious conditions, or "internal heat". Honeysuckle is also a "sweet" herb. Sweet herbs slow down acute reactions and detoxify the body in. Honeysuckle also replenishes Qi, the energy source within the body.
Major Organ Groups affected by Honeysuckle Tea
Honeysuckle targets the stomach, heart, and lung meridians. Meridians are the energetic channels through which Qi travels in the body. The stomach receives and ingests foods into the body, and is important as it is the center of good digestion.
The heart is in charge of regulating blood flow and is the "spirit" or center of vitality. The lungs perform respiration and are a key part of the production chain for Qi. So it's important to keep these organs healthy, and according to TCM, adding honeysuckle to your diet can do that.
Chemical Compounds found in Honeysuckle
Modern research shows that honeysuckle (or Lonicera Japonica) contains over 140 chemical compounds. Some of the key compounds in honeysuckle include linalool, hexadecenoic acid, ethyl palmitate and dihydrocarveol. The plant also contains flavonoids, triterpenoids, saponins, organic acids and iridoids. It's thought that these compounds are what give honeysuckle some of its health benefits.
Modern Studies of Honeysuckle
In a recent study, scientists looked at the honeysuckle plant and found a microRNA called MIR2911. MicroRNAs are small molecules in plants and animals that play an important role in influencing the pathways responsible for many diseases.
Studies on Flu Virus
In clinical trials, this molecule was able to suppress influenza A viruses such as the swine and bird flu. This suggests that honeysuckle contains a broad spectrum of antiviral activity. Someday, western medicine might harness the power of honeysuckle in medical treatments with these active components.
Chemical Compounds of Honeysuckle
Honeysuckle is rich in phenolic compounds, a molecular group which can have antioxidant and health-promoting properties. It is also high in flavonoids that ease inflammation, and promote neuronal plasticity- both of which are important to health.
One reason that honeysuckle is so powerful as an antibacterial ingredient could be because of its high concentration of aromadendrene. Aromadendrene is a naturally occurring chemical structure which may stop bacterial growth.
What is Honeysuckle Tea Good for?
Honeysuckle tea is most popular for its immune-support benefits. It's known supporting the lungs, especially for those who need upper respiratory support. The rich nutrition and chemical compounds of the honeysuckle herb may also provide overall soothing for the healthy inflammation response system of the body and digestive system health.
Healthy Blood Pressure Support
Honeysuckle is an important component in traditional herbal formulas that support healthy blood pressure levels. For this type of formula, honeysuckle and chrysanthemum are crucial because they are both cooling herbs
Honeysuckle Supports Healthy Immunity
Traditional Chinese herbalism has many applications for honeysuckle when it comes to supporting healthy immunity. In TCM, the herb is an ingredient in antibacterial formulas, to help fight infections and inflammation, along with fevers.
Everyday use of Honeysuckle
When it comes to cold and flu season, adding honeysuckle tea to your routine could be incredibly beneficial. Many people reach for Honeysuckle tea to help fight the common cold. Traditional Eastern Herbalism recommends using the herb for upper respiratory tract infections because of its lung supporting benefits. Those with asthma often use Honeysuckle to soothe and clear the airways.
How to Make Honeysuckle Tea?
Herbal tea is the most accessible way to reap the benefits of this powerful herb compared to expensive tinctures or capsules. Honeysuckle on its own doesn't have much flavor, that's why our Honeysuckle tea also contains astragalus root. Adding astragalus helps boost flavor and the combination of the two herbs also enhances the immune support properties of the tea.
Is Honeysuckle Tea Safe?
Honeysuckle tea is a tasty treat that can be enjoyed by almost everyone but because of its rich compounds, it's a good idea for pregnant women to talk to their doctor before drinking it- just to be safe.
Does Honeysuckle Tea Have Caffeine?
Bravo's Honeysuckle tea is 100% caffeine free.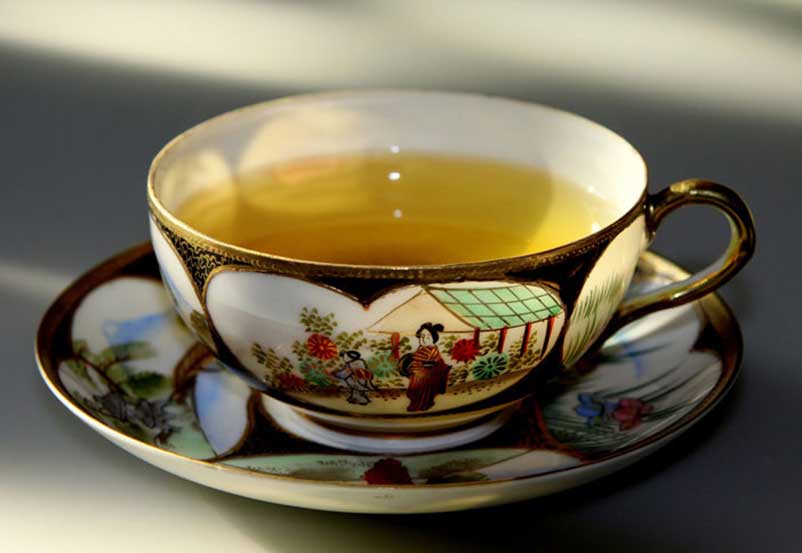 Authentic Herbalism for Everyday Life
Honeysuckle is a staple in traditional recipes for balancing and detoxifying the body, and may support a healthy immune system by fighting bacteria and viruses. As new research is always emerging, there is plenty more we are excited to learn about this humble yet powerful flower.
References
Zhou, Zhen, et al. "Honeysuckle-Encoded Atypical microRNA2911 Directly Targets Influenza A Viruses." Cell Research, vol. 25, no. 1, July 2014, pp. 39–49., doi:10.1038/cr.2014.130.
Foster, Steven, et al. A Field Guide to Medicinal Plants and Herbs of Eastern and Central North America. Houghton Mifflin Co., 2000.
Schlotzhauer, William S., et al. "Volatile Constituents from the Flowers of Japanese Honeysuckle (Lonicera Japonica)." Journal of Agricultural and Food Chemistry, vol. 44, no. 1, 1996, pp. 206–209., doi:10.1021/jf950275b.
*Statements on this site have not been evaluated by the Food and Drug Administration. This post or products are not intended to diagnose, treat, cure or prevent any disease.